Where to Buy Wine in Carrboro, Chapel Hill and Durham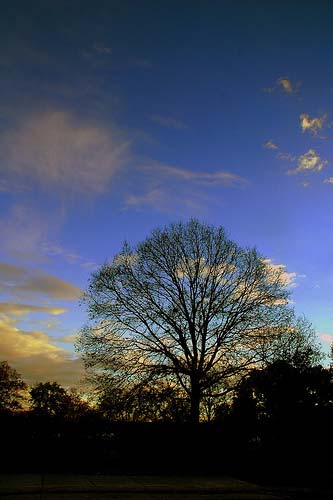 When I first moved to this area, initially without a car, I spent four months buying my wine at Harris Teeter. There is something depressing about this -- not necessarily because of price or selection, but just because it's so contrary to what I really want from the experience.
I like to buy my wine from small shops, the kind run by knowledgeable people that like to talk about grapes and producers, barrels and climates, food pairings and soil. It doesn't matter that some (much? most?) of this may go over my head. Part of what I want is being around people who really care about the product, who really know what they're talking about, who get excited about the wine and want you to be excited as well.
Since those first months, and now having a car, I've found wine shops that do this. And wine buying has become fun again. Don't get me wrong, drinking the wine was always a good time; but now I'm back to being an active participant rather than just grabbing a bottle off the shelf ("Ah, a pretty bottle AND it's on sale with my Harris Teeter vic card!").
So here are the places where I now go to find a good bottle of wine. Some are better than others, but none require a discount card on your keychain to get the sale price...
Wine Authorities
I think this may be my favorite shop. There are closer places, but this one is the most fun. They have tastings on Saturdays, an enomatic (a machine that pours tastes of wine), a knowledgeable staff, and they specialize in estate grown bottles (avoiding mass produced wines). It's a relatively small store, maybe even a little too small, but they seem to really care about the wines they sell. They also have a nifty web site where you can track the bottles you've purchased, rate them, see what's in stock and get suggestions. I don't usually like stores tracking what I buy, but it works here.
I'm not a huge fan of Wine Authorities pricing "scheme," for lack of a better word. It's just a little too cute for me. They break their price ranges down to "Daily," "Weekly," and "Monthly" wines you know, the frequency you would spend that much on a bottle. But on the flip side, it makes a lot of sense. They're trying to showcase wine as a daily thing, not an occasional luxury, and I can appreciate that. But the labels just seem to assume something about the income and wine budget of their customers , which seems odd. Then again they don't have any wines over $50 refreshing, I suppose, but also a little odd and arbitrary.
I'm a big fan of Wine Authorities, and find myself driving the 15 to 20 minutes every other weekend to shop there. And it doesn't hurt that they have a solid case discount: 10% off any mixed purchase of 6-11 bottles, 15% off any mixed case or more, and 20% off a solid/uniform case. Getting 20% off a case of wine is a great discount if you find something you want 12 bottles of.
How they stay in business, however, open six days a week from 10 a.m. to 6:30 p.m., is beyond me. They definitely need longer hours.
Wine Authorities
2501 University Drive
Durham
(919) 489-2884
Chapel Hill Wine Co.
This is an easy second favorite on my list of wine stores. The selection is much greater than Wine Authorities, they also do Saturday tastings, staff is knowledgeable and they have good sale prices. This is much more of a "traditional" wine shop.
The store emphasizes domestic wines (divided by varietal) and French wines (obviously divided by region). Other wine producing countries get just that - a sign indicating the country where the wine was made.
That may seem obvious or normal, but it really works for me. When I think about wine, this is how I think about it (no doubt driven by marketing, but whatever). When I'm talking about domestic wines, I tend to think about Cabs and Zins and Merlots and so on. When I think France, I think Rhone and ... well, I think Rhone, mostly, but I've only recently started getting into French wines. But you get the point. Spain certainly has distinct regions, but that's probably asking too much from a store.
Chapel Hill Wine also seems to emphasize red wines over whites, which is fine by me but which could annoy someone else. The whites seem to be pushed off to the sides, with reds taking over the prime space in the middle of the store.
All in all, I really like Chapel Hill Wine. They offer the perfect range of wines - small enough that the staff knows what they sell, but large enough to have a good range of pricing and diversity. But coming to the store doesn't quite have the "event" feel of going to Wine Authorities, which is why I would make this my second pick. Also, no functioning web site. Who doesn't have a good web site these days?
Chapel Hill Wine Co.
1229 Airport Rd.
Chapel Hill
(919) 968-1884
Total Wine
The Wal Mart of wine stores, I can't shop here. It's too big. It's overwhelming. This is the opposite of the experience I want.
Total Wine is probably a good place to go if you know specifically what you want, or want to buy in volume. But I just can't get into a chain that calls itself "America's Wine Superstore." It probably works for some people, but not for me.
There are good things however: a great selection (too large for me to think about), a solid beer section, good pricing, and random wine and beer stuff for sale. And they are open Sundays, and until 9 p.m. or 10 p.m. most nights.
Total Wine
3615 Witherspoon Blvd.
Durham, NC
(919) 489-5082
Weaver Street Market
I really appreciate Weaver Street Market, and that they have a wine section, but this isn't where I buy my wine (or beer.) I can't shop here without the overwhelming sense of paying too much - except for cheese. This is most definitely where I shop for cheese.
Small selection, and there never seems to be anyone around to talk about the wine. They may have a knowledgeable wine staff, but I rarely see them. People do rave about their seasonal wine sales though, so perhaps those are a good time to check out the selection.
Weaver Street Market
101 East Weaver Street
Carrboro, NC
(919) 929-0010
Southern Season
People seem to love this store, but I can't get into it. It's crowded, expensive and ... that's it. Crowded and expensive.
They have a decent wine selection though, and plenty of staff on hand. I just don't like the feel of it all - there's an underlying sentiment that buying wine says something about you. The whole store seems artificial to me, but that's probably just me because I know a lot of people love it.
Southern Season
University Mall
201 S. Estes Drive
Chapel Hill, NC
(919) 929-7133
GlassHalFull
(Glass Half Full)
The stylish Carrboro wine bar also does retail sales, which is one of those great things that I just can't see being successful. First and foremost, it's a restaurant and bar. I've browsed through the retail side and I always feel uncomfortable, as if I ought to be eating or drinking rather than looking.
But I will say, I appreciate that it's offered. Especially, say, if you're in having dinner and really enjoy a wine - you can take a bottle home with you. And the restaurant does know it's wines and has an interesting list (though I'm not a huge fan of their food).
Glasshalfull
106 S. Greensboro St.
Carrboro, N.C.
(919) 794-4107
I had been checking out this great web site a while back http://www.texastruckracks.com. I especially like the manner in which their webpage is designed and I'm thinking of doing something very similar with this page. I really think it's quite comforting!
Resources
https://www.ecms-ltd.co.uk - Great page.
http://glasswing.ca/web - You trully are superb person.
http://www.bridgetennisclub.co.uk - Joselyn, you came through in my situation once more.

Posted in Clothing Post Date 04/30/2016

---